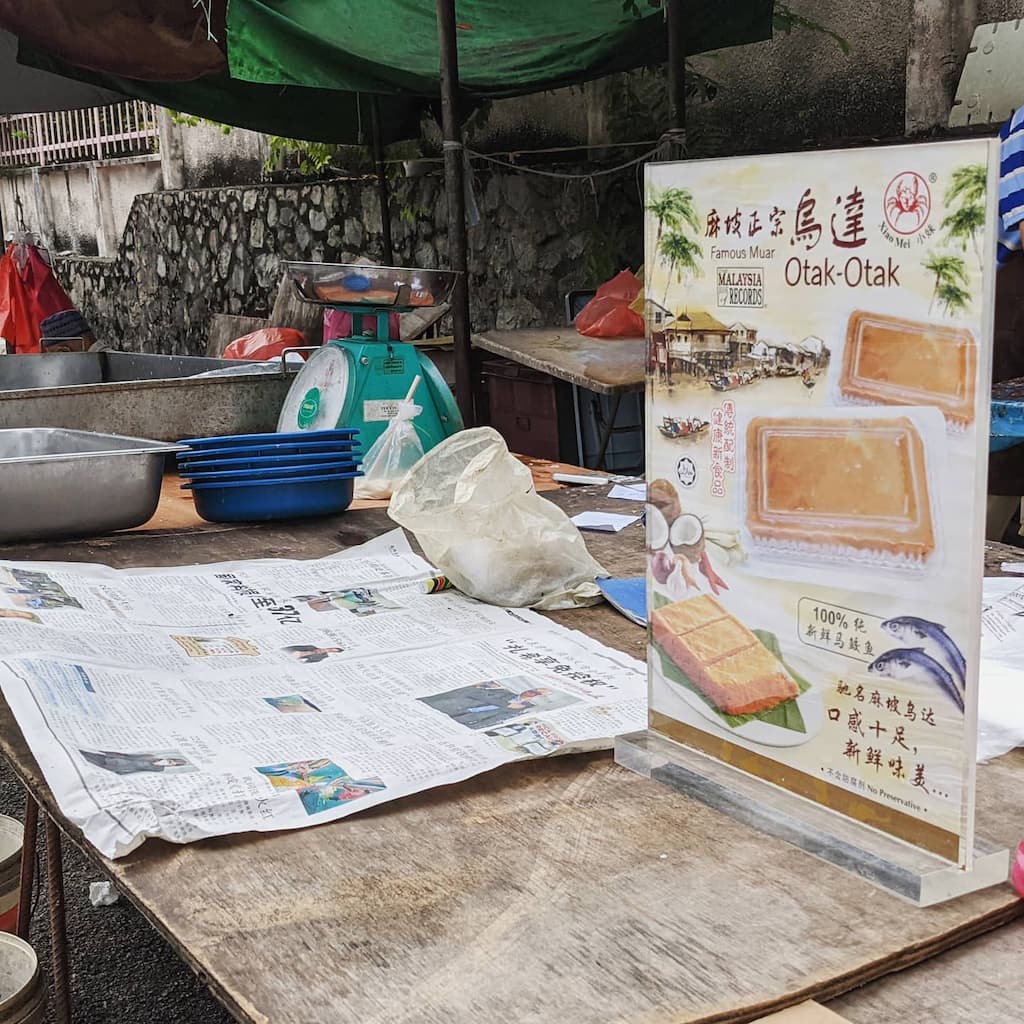 Fuiyoo, overhead ppl talking about going Klang for seafood, family outing and more. I'm both happy and worried. 😬
---
We sell much less otak-otak than usual today. Here is why.
Usually dad placed the otak-otak right next to the its banner (in photo). However, he is lazy today. 🙄
Me: (taking out otak-otak and wanted to put next to it)
Dad: Aiya, no need la. Later need to put it back to freezer if nt finish selling.
Dad: We sell quite a while ady. Ppl knw that. See the banner so big, obvious enough liao.
Me: Huh, u sure?
Dad: Ya.
---
End of morning, only 2 packs of otak-otak sold.
Dad: Eh, why do we sell so little today?
Me: 😤😤😤
---
Actually I expected a drop of sale by no display. But didn't expect that much. 2 vs 20. 🙈

Seeing the real things trigger ppl intention to buy, the banner is only helping, nt the main attraction.

Not everyone notice the banner. Some might also thought the otak-otak are sold out without asking (coz we usually display if we hv).

Good learning by earning less. Production testing failed. Padan muka! 😂

Hand-crafted with love by Jecelyn Yeen ©