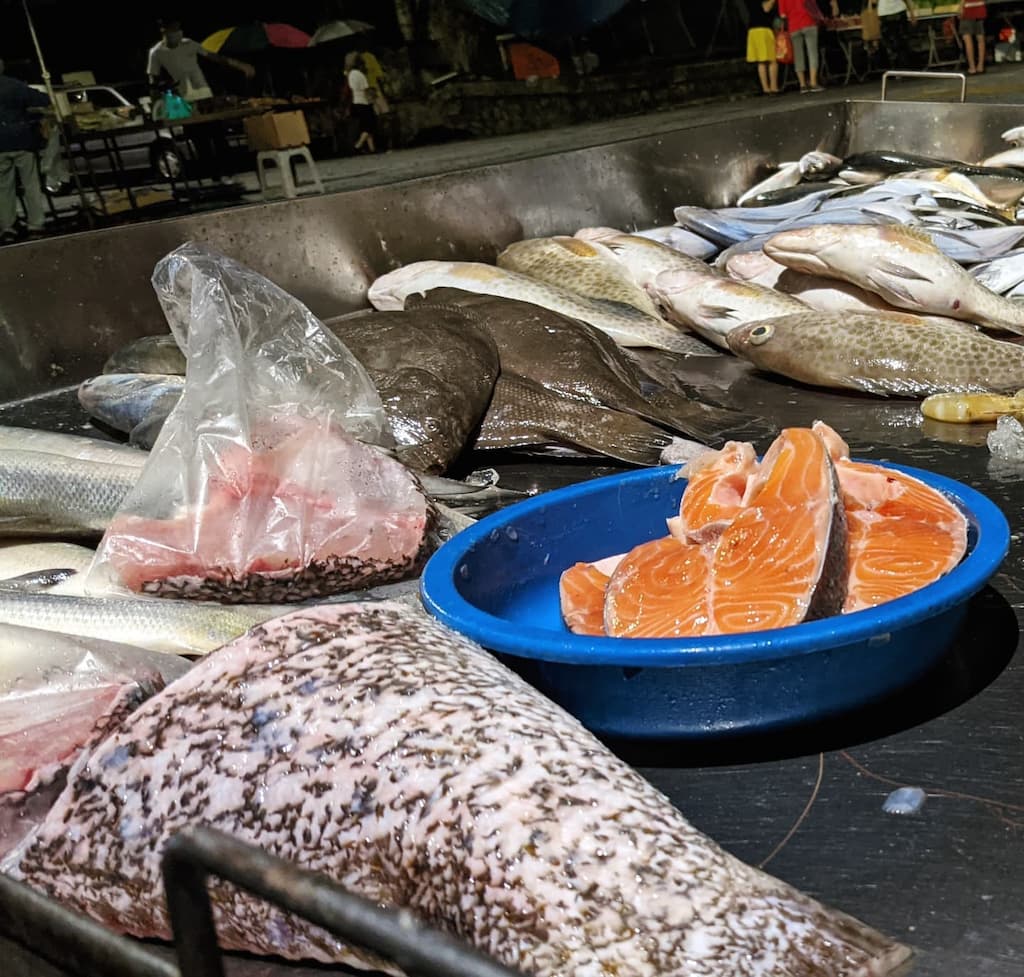 Drizzling morning, but good start! See the big tail of grouper on the left? Supposed to cut and sell by pieces. An auntie just come and said: wow, nice tail, give me all. Then, we sold out at 8am. 🤩
---
An auntie asked my dad.
A: Do u knw where can order fish in PJ?
Dad: Why?
A: My sister at PJ doesn't dare to go out buy fish. Do u hv any fish seller friend in PJ?
Dad: Don't hv. Buy online la.
A: She doesn't knw how to buy online. Do u deliver?
Dad: So far away, no.
Me: We can help u Lalamove thr. The delivery fee would be ~RM25 I think.
A: Har, so expensive. No other options ah?
Me: (Got, u buy and deliver yourself lo) No wor...
A: She missed eating fish a lot. Why u dun hv fish seller friend in PJ?
---
"Does your dad knw anyone selling fish x at area y?" is a very common question I got frm friends.

I wonder why ppl think fish seller got fish seller friends. In fact, my dad doesn't hv any fish seller friends. Only some fish supplier contacts.

Oh, and he feel threatened by other rivals (fish sellers) at the same pasar. So no fish friends even same area. 😂

#同行如敌国

Hand-crafted with love by Jecelyn Yeen ©