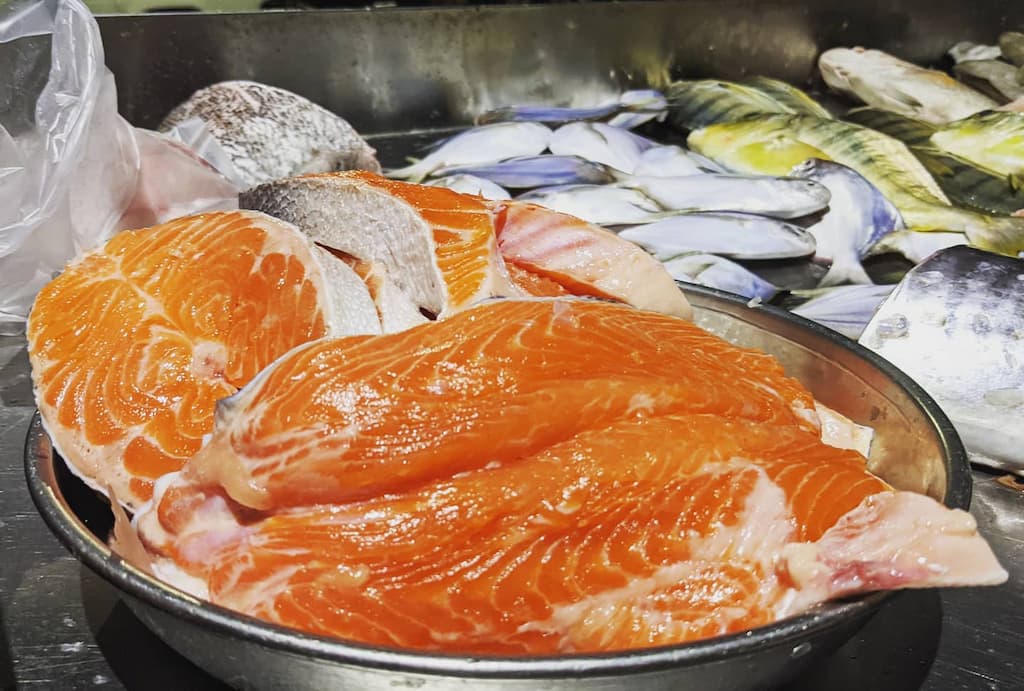 Back in business today. Celebrate Malaysia got a new prime minister wee! 🤦‍♀️
Today an auntie said swear words to my bro. Half is auntie rudeness, half is our fault. 🤬
---
The auntie is a regular customer which i labelled her as #ddly - request a lot, buy little.
She likes to pick a few slices of fish, ask to weight, then complain about the price, usually buy none.
Once in a blue moon, she might buy one, after some very heavy discount 🙄.
Many times, she shows #behsong face and slap-throw my fish slices back to the base after checking the price as if my fish doesn't has mother. 😡
Today she came again, and my bro handles her. Hoho~ 🍿🍿 kan we shud provide intensive training for newbie? 😈
X: Weight these A, B, C fish slices for me.
Bro: Ok, price A B C.
X: Expensive, how about E F?
Bro: Price E F.
X: I take B, 17.8? RM 17 will do.
Bro: Cannot la.
X: U blood sucker stall, always expensive.
Dad: Ok la, RM 17.
(Bro distracted by other customer)
(I pack and put aside, collect money as well)
X: Chang my mind, wanna swap probably. How about slices G H I?
Bro: 🙄 These r price G H I.
X: Ok la, I want this H - RM 21.9 eh, 20 cannot?
Dad: Cannot la. Cincai la, RM 21.
X: Ok la.
(Bro took out the RM 17 slice coz he thought it's a swap and she didn't pay yet, then pack and collect RM 21.)
(30 min later)
X: (Shouting) Missing one fish, why missing? I paid for 2!
Bro: Huh, i tot u wanna swap? U only pay me once!
X: What the f*** r u talking? I pay u twice js nw.
Bro: Huh?
Me: Yaya, she paid me once, then pay u another one.
Bro: Oh sorry, I didn't notice, sorry.
X: Damn, now I don't hv grouper to eat, n****.
Me: Sorry, let me refund to u, RM 17.
X: Refund me 21. The expensive slice is missing.
Me: 🙄 Give me the fish, I weight for u. (Weight) It's the 21 la. So i refund 17.
X: No, u shud refund me 17.8.
Bro: Har? We discounted js now right? It's 17.
X: No, it's 17.8. N****, why do u want to tipu my money.
Me, dad: Ok ok, give 17.8.
(X kept mumbling and go away.)
---
She was on wheelchair quite sometimes already, also staying alone, so me n dad is more tolerate. However, tbh, that doesn't give her the right to be rude.

The fact is she can pick cheaper fish, but she js like to target expensive fish and hope the price is cheap! How possible lah~~

Hand-crafted with love by Jecelyn Yeen ©