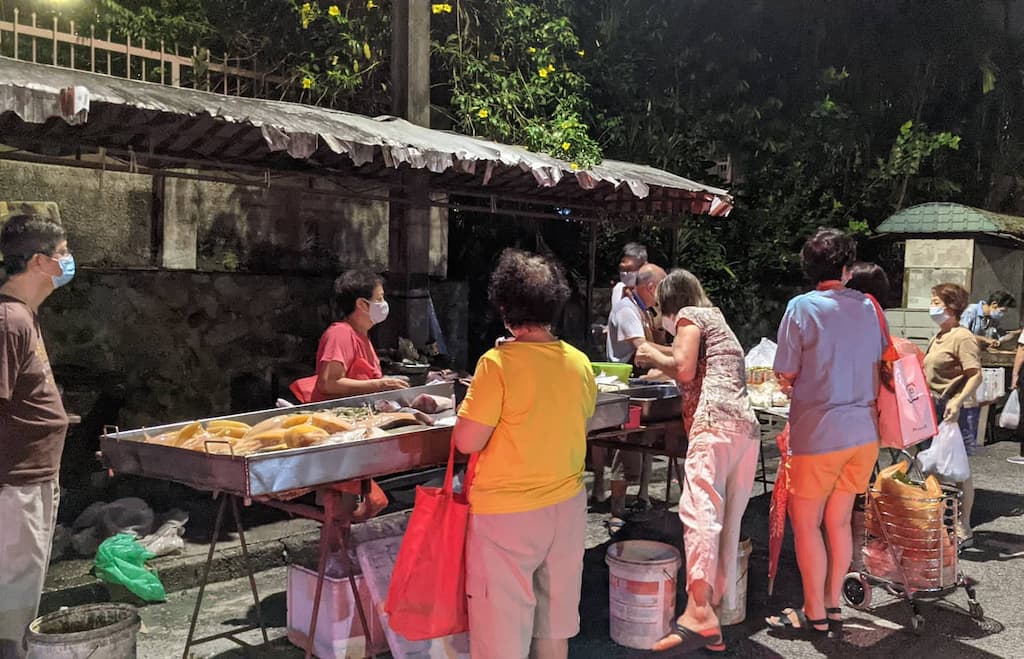 6.15am, sky still dark. Stall filled with crazy crowd. All fishes sold out at 7.30, then receive many why-no-reserve-fish-for-me complains.
I thought SOP mentioned operation should start at 8am!? Fine (Saman) all these ppl la! 🙈
---
8am in the morning.
Auntie A: Har, no fish already?
Me: No more. Even I don't get time to steal some. Crazy crowd.
A: Can reserve fish for me tmr?
Dad: Call me tmr 5am.
A: I woke up 5am already today, but I follow SOP. Scare got fine. No police come patrolling?
Dad: Maybe police has nt wake up yt.
A: What fish u hv tmr, can I js preorder?
Dad: Not sure what fishes we'll hv tmr. Call me 5am la.
A: (Walk away and come back in 1 hr) Eh, how about u just reserve me whatever fishes u hv tmr ok? Any fishes will do.
Me: Har? Any fishes?
A: Ya, just any. As long as fishes.
---
Wow, people really so desperate about fishes! So many preorders today.
Crisis time, all stuck at home. One of the joy/activity one can have is eating/cooking something good.
As a fish seller, the least we can do is pick fresh stock n provide to customers. Not saving-the-world kind of mission, but does make tiny impact to lifes.
Eat healthy, stay safe and happy all!
Tmr is a fish selling day for me as well in view of tdy crowd, what a poor free labor. 😌
Explain:
SOP - Standard operating procedure, here refer to Malaysia COVID-19 lockdown SOP
Hand-crafted with love by Jecelyn Yeen ©