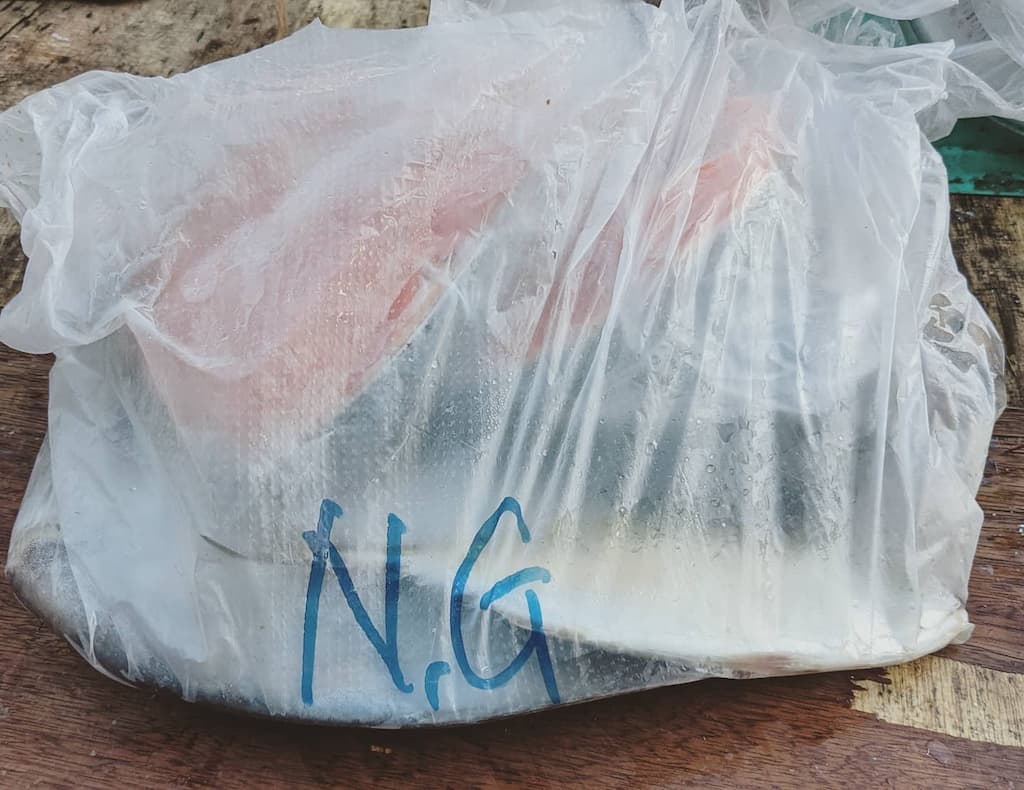 Fuiyoh, today sold out at 7.55 am! No fish next week due to Raya celebration and COVID cluster in the wholesale market.
---
My dad doesn't hv high education so his English sucks. A regular customer came today.
Dad: Take out Angie's fishes frm the secret box.
Me: Ok. What fishes are those ah?
Dad: You find la, I wrote her name on it already.
Me: (Looking for ANGIE but cannot find.)
Me: Don't hv leh, u sure ah?
Also me: (Spot the plasctic with N.G on it.) N G !?!?
Dad: Ya lah, this one. So stupid u, so obvious also need to find so long.
Ok, you win. Me burst into laugher. The customer as well. 🤣
In fact this is nt the first time. Another customer name "Irene" but my dad always called her "Ee Ren". 😂
Well, whatever it is, the level of English proficiency doesn't matter to his business. However broken his English is, customer can still understand somehow.
Language is about communication. Successfully deliver the right message is more important than grammar correctness.
No need to shy about or look down on yourself for nt good enough at it. The more u unconfident, the worse u speak.
---
That being said, I will continue to laugh at my dad, and ppl will continue to bash my Google videos on my Asian English accent.

Both of us will continue ignore those, and do what we r doing. 😆

Hand-crafted with love by Jecelyn Yeen ©