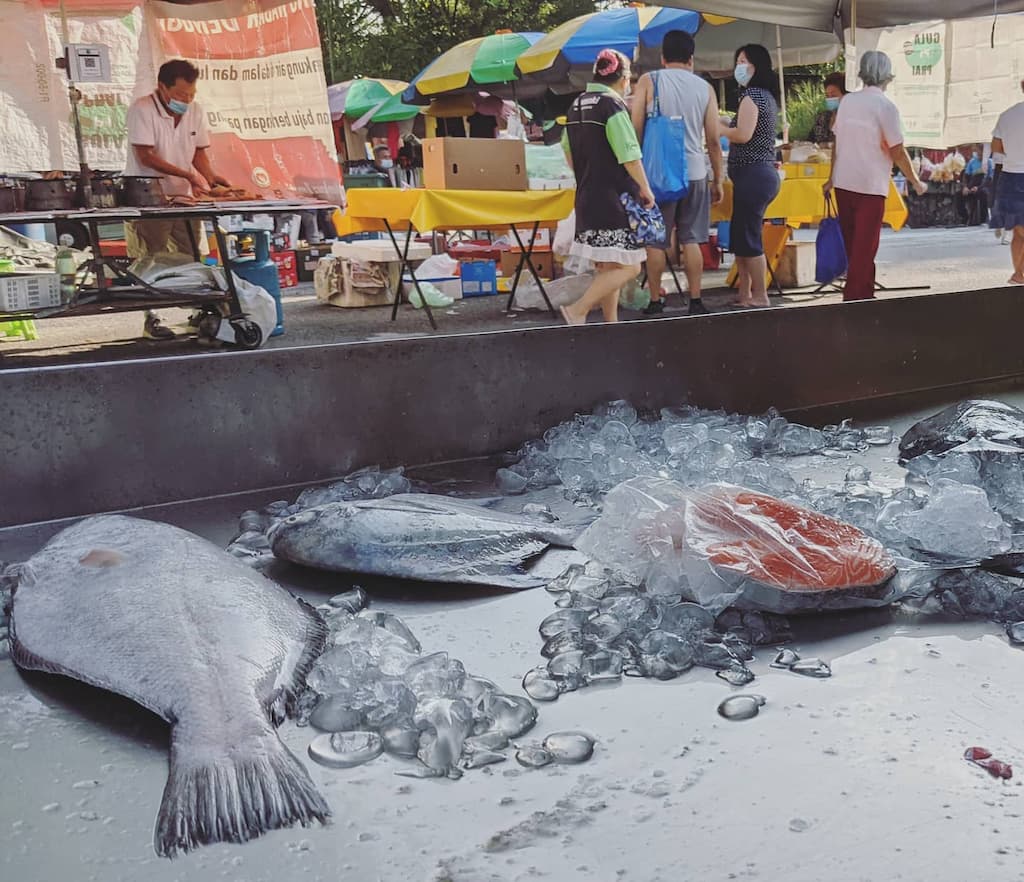 Oops, 9.30am, still left a flounder, golden pomfret, salmon, and a few black pomfrets. Nt good, nt good.
---
Me: So do u hv anything to say to me?
Dad: So fast one. Why ah? Is it because of reason x.
Me: No, because he is a jerk.
Dad: Men don't deserve good treatment frm girls unless they prove otherwise.
Me: Wise. Including you.
Dad: Ya, men are bad. Don't waste your kindness on them. #犯贱
Me: I'll take ur advise and this cod fish.
Dad: (Weight) Ok, RM 32.
Me: U don't deserve my kindness too. U took advantage of me, free labor n charge me for this tiny piece of fish.
Dad: ...
---
Well, my friend asked: What would you say looking back.
Me: I completed a full cycle of dating app experience. Achievement unlocked.✌️
Friend: Is it worth all the heartache though.
Me: Worth, I learned my lesson ma. Warm up engine. 😂
---
Life lesson: There are many greater things to focus in life, there're ppl who worth it.

Thanks buddies who send regards, dessert, free meals, wine, beer, companionship my way. Overload with love, u all knw who u r. 🥰

Make me realized, I am such a great person to be with. 😎

I'm fine, for real, else I don't deserve all your kindness too.

Hand-crafted with love by Jecelyn Yeen ©