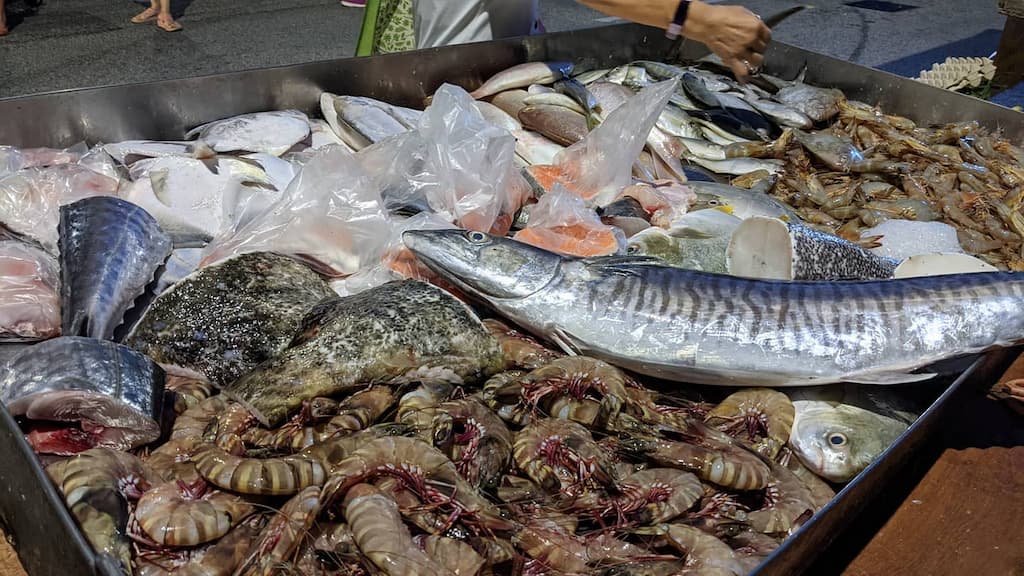 Today specialty - 9-section shrimps. #九节虾
Sold out, nt manage to hide some beforehand, ish. 🙄
---
Today is questions time! (A pasar auntie spotted me eating with a guy closely & reported to dad few days ago)
Dad: So u don't need to go to Germany ady is it?
Me: Don't knw yet. Why?
Dad: Then why u paktor?
Me: Har, cannot meh? U want me to go Germany and find an angmo is it?
Dad: No la, but what's your plan then?
Me: What plan? No plan.
Dad: Later marry, baby all these how?
Me: Walao, eh! Boss, chill! Don't think so long first k.
Dad: Har? Then what for u paktor!?
Me: Because I feel like it, cannot meh!
Dad: If I say cannot u listen meh?
Me: Since u knw I dun listen, then y u still mumbling like those pasar aunties!!!
Dad: ... 🤦(Continue cut fish, thinking what kind of daughter is this)
---
In fact I got many similar "caring" queries and congrats messages everywhere.

As Chinese saying - "boat will be straight when reach to jetty" lah. (All issues will hv solution when the time comes) #船到桥头自然直

Whatever u ask me, pls go and ask God. Coz only She knows.

I don't/can't think too far ahead, js go with the flow. So pls stop "caring" / kepochi me k!

Hand-crafted with love by Jecelyn Yeen ©