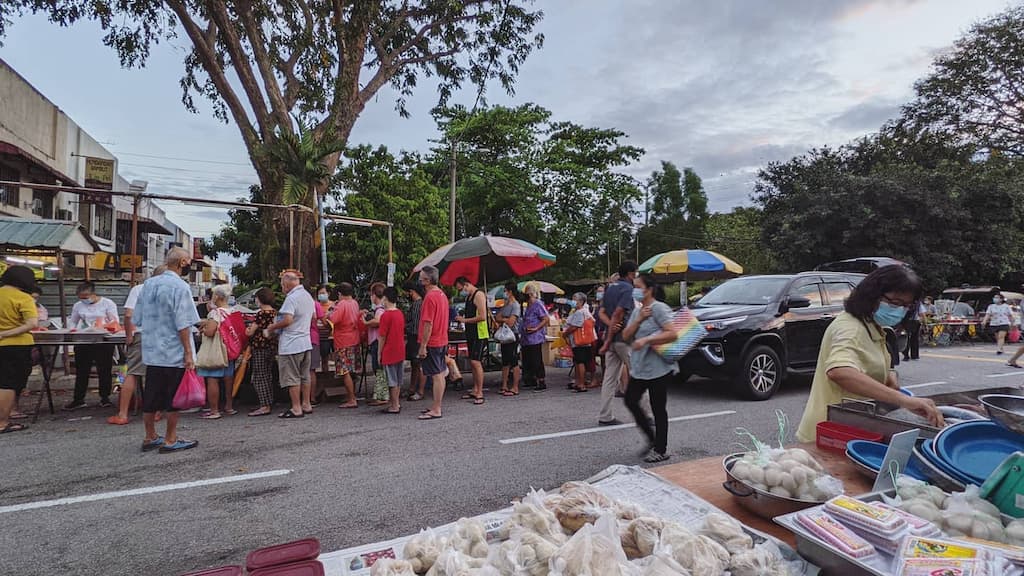 Jealous! The opposite stall is super crowded tdy. Guess what they sell? (Reveal at the end)
See our stall gt only 1 customer and im so free to take photo, u knw how good is our business tdy la... 🙈
---
Today I got challenged again. This time is my fish picking skill.
Auntie: Ei, help me choose 3 pomfrets.
Me: Okay.
Auntie: Har, you ah? U knw hw to choose anot oh?
Me: Of course I knw, depends on whether u trust me or not jer.
Auntie: Err... Ok la, u choose ba. (Sound nt convincing)
Me: (Picking)
(Dad freed up frm fish processing)
Auntie: Eh, ur daughter really knw hw to pick one anot...
Me: 🙄🙄 (Finished pick, but I put back all the fishes) Aiya, let's my dad pick for u la, the fishes are fresher tht way.
Auntie: Haha, he is expert ma, nt like me and u.
Me: Haha, ya la.
Dad: (Picking the same fishes I put back)
---
Did I sound sarcastic? Partially.
Am I fed up? Nah, I put back the fishes nt becoz i 😠, js because I can read her mind. She is happier if it's dad's pick.
It's my dad's stall, let him be the face of the business, I don't mind.
It's nt perception, it's the fact tht my dad IS MORE experienced than me, but all fishes r fresh and frm the same pool, no special picking skill needed.
U don't always need the most experienced to do a simple job.
Js saying, give some chance to junior la. 😆
---
That's a vegetarian food stall, only operate on 1st and 15th (lunar calendar). #初一十五

Usually my dad's stall is the busiest. This is an exception, and cant believe it's a vegetarian stall. 😆

Taste good. I knw coz an auntie customer helped me to queue and buy js nw. Good auntie.

Hand-crafted with love by Jecelyn Yeen ©