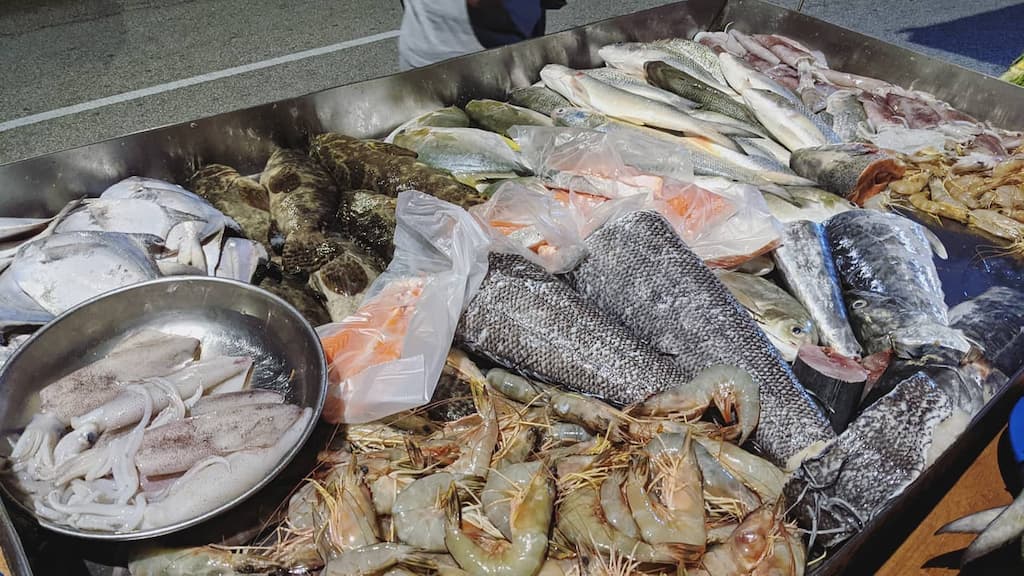 Last weekend before CNY. #最后冲刺 So many fishes, more than what u see in the pic.
Fish and prawn prices hike as well, but sold out anyway. Crazy ppl.
---
Let's talk about selling fish to some friends u knw, which I try to avoid most of the time, if i dun knw them well.
Bro gt a friend's mom bought quite some fish last week, buy again this week.
A: Wah, why so expensive this week?
Bro: Because CNY is coming, price hike.
A: I want last week market price.
Bro: There is no such thing as last week market price, market price is market price.
A: Wah, I buy a lot last week leh. U and my son so close still want to earn my money like that meh.
Bro: 🙄 The supply price goes up, auntie. We earn a little bit only. Already calculate u cheaper.
A: We all r Chinese leh, u still want to chop us like that during CNY. COVID leh, living is hard.
Bro: Ya, we r hard oso ah. Risking life to sell u fish.
A: ...
---
Anyway, js like doing any sales, friends might nt be the easiest crowd to please.
Some think "since i knw u, u shud nt earn frm me". Hello, so who pay my bills then? Too bad my family cannot survive by eating sand or grass. 😂
---
Oh, one side story today. Salmon price hike from RM 70 to 80 per kg. I... forgot about that, still calculate as 70, oops. 🙈

Making losses for that. Dad scolded, but what's done is done, free labor (me) ain't gonna cover the losses. 😬 #果然是倒米王

Hand-crafted with love by Jecelyn Yeen ©