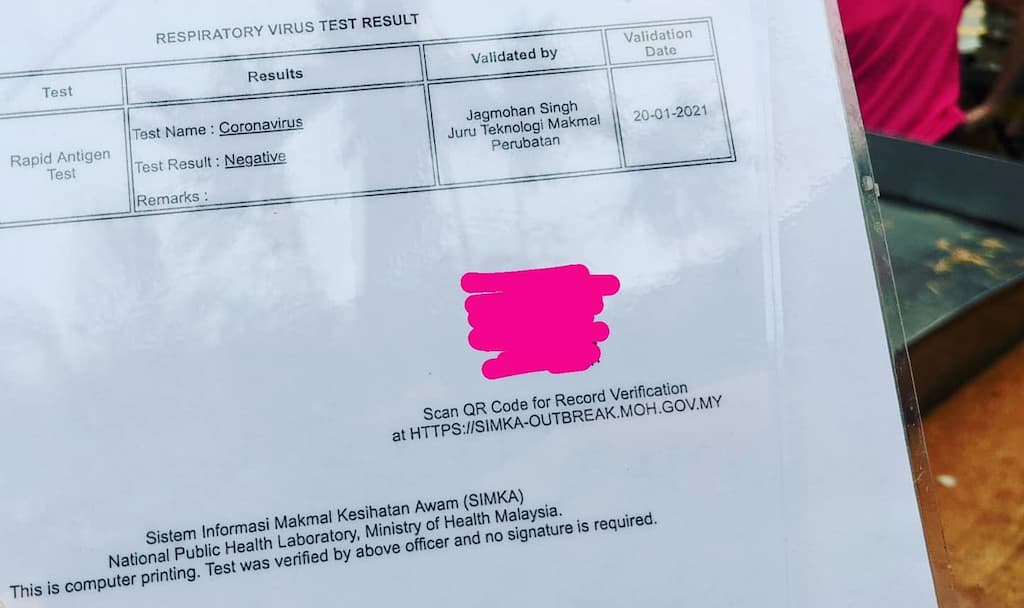 Many msg me about the covid cluster at the fish wholesale market.
Thanks for concerns. Yea, my dad went thr. He tested negative. Biz as usual tdy.
Dad even frames and shows the result at stall. Good marketing, but tht test was few days ago, so who knows... 🙈 touchwood 🙊
I think, if ppl scared enough, they won't even walk closer to see the tiny "negative" word on the result.
Fish sold out rather early tdy.
---
I was angry at my dad few days ago.
Dad: (Send me a photo of his friend's test result) Can u help me to create a test result like that.
Me: What do u mean by "create"?
Dad: U make a fake test result paper for me.
Me: WTF r u talking about? 🤬
Dad: I need the test result to enter the wholesale market.
Me: Then u go do it. U r high risk anyway.
Dad: A lot of people queue for the RM70+ test leh, I scared I will be infected at the clinic.
Me: Then u go do the test at hospital, no waiting.
Dad: More expensive. U pay for me is it?
Me: Hello, it's your biz. In fact I asked u to off for the week for safety purpose.
Dad: It's js a piece of paper, police won't really verify properly one. So u js help me to fake one. I knw u can.
Me: I can doesn't mean I should. I can also go report u now u know?
---
So yeah, that test result is REAL, not photoshop. The QR code to the verification website is real as well, I DID NOT FAKE it for him.

We IT ppl can fake these shit, but let's be ethical.

Be a responsible person, dun try to be smart coz that's stupid.

Educate / Scold not js the youngster, but old stubborn ppl as well, even they r ur parents.

Hand-crafted with love by Jecelyn Yeen ©