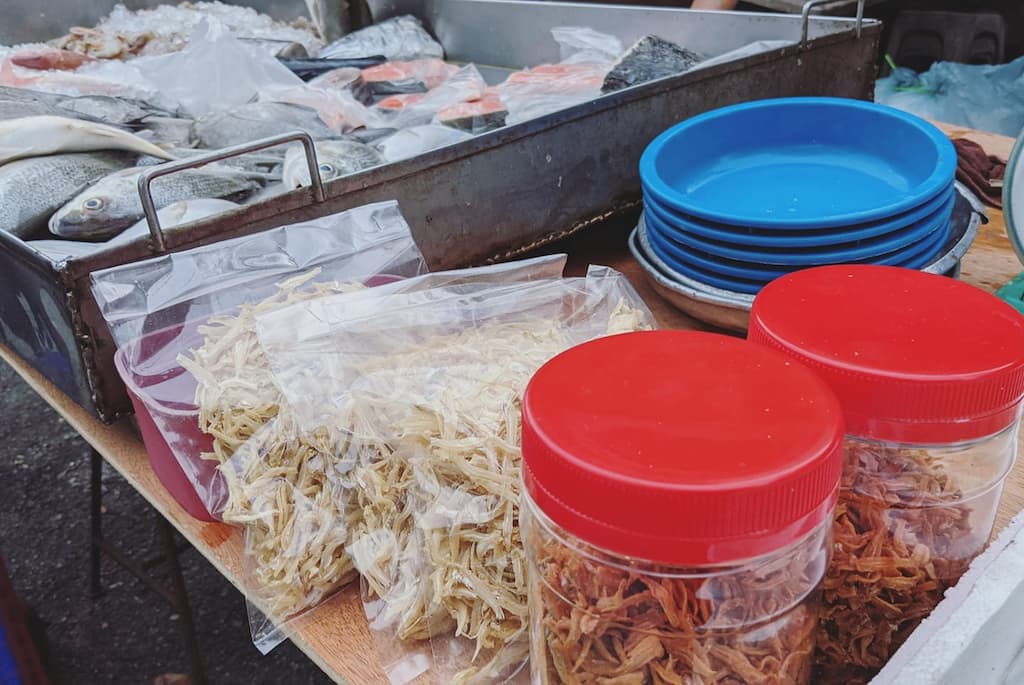 2021, a story about customer feedback and continuous business improvement. In the photo, there're packs of raw ikan bilis and fried ones.
Few weeks ago, dad started to pack and sell raw ikan bilis.
1st week
A: Ei, the ikan bilis nice anot
Dad: Nice la, u buy one home and fry.
A: How to fry oh, teach me la.
Dad: Blah blah blah...
A: Talk so much, u fried some for us to test la.
Dad: Ok
Anyway, the ikan bilis finished selling.
2nd week
Dad: Come buy the ikan bilis, come try some sample!
B: Oh, this sample is nice. U fried one?
Dad: Ya, very easy only, here is how: blah blah blah...
B: I lazy la, how about u just fry and sell it?
B didn't buy ikan bilis, but ikan bilis finished selling anyway.
3rd week
Dad: Wanna buy fried ikan bilis anot?
C: Oh, u fried one?
Dad: Yaya, homemade la. Come test and see.
C: Oh, not bad oh. Give me 2 jars.
Dad: Wanna buy some raw one anot? Very easy jek, i teach u.
C: Ok la, give me a raw pack to try.
This week we sell more ikan bilis - both raw and fried. B bought the fried one too.
---
What happen if dad dun listen to those feedback? His business would be still fine, but no extra gain as a business.

These feedback are vague. It happens informally during conversation. It's easily ignored if you don't pay attention to details.

Dad is nt a detailed person, but when come to business somehow he is more sensitive.

Value customer input will earn u more money. Wish everyone has a huat year ahead! 💵💵💵

Hand-crafted with love by Jecelyn Yeen ©