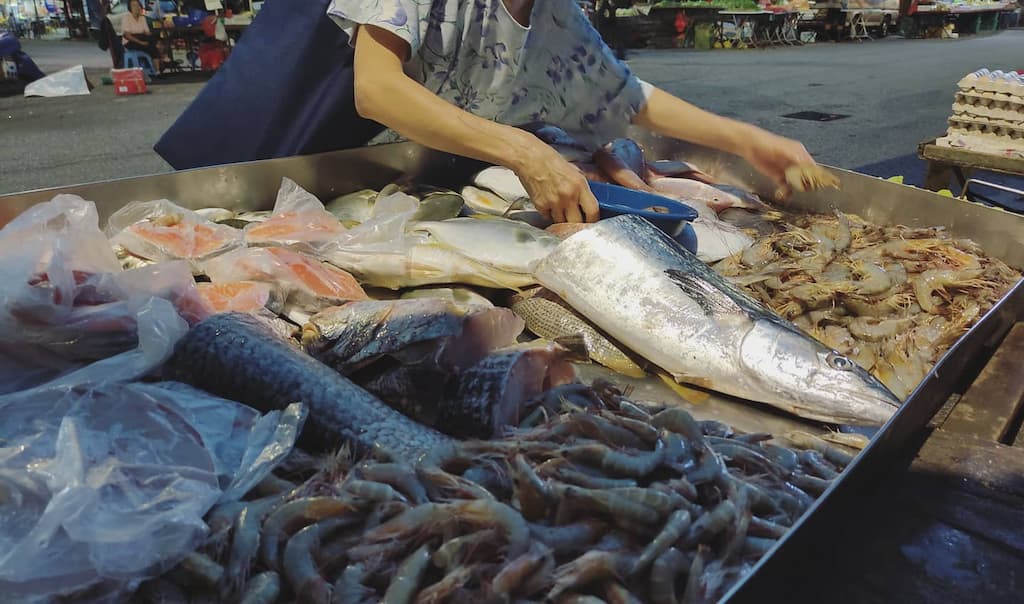 Sold out all before 9. Maybe becoz ppl scare of the current political situation?
Today special - 7 stars grouper, hot selling.
---
There's always market for good stuff, for the right one.
So at one point, we left about 20-ish small prawns. Kinda little to sell.
Me: Dad, i pack these for myself.
Auntie A: (overheard) Eh, u weight n see, I want!
Me: 🙄 (fine, don't hv strong craving for prawn)
Auntie A: Count me cheaper la, these r leftover. Too expensive I don't want.
Me: 🙄 (hello, no one asked u to buy ok)
Me: (big smile on face) RM 4.2. (no discount)
Auntie A: So expensive one, no discount meh. Dun wan la, u bring home eat.
Me: 🙄 ok. (That's the original plan ok)
Didn't notice Auntie B on the side.
Auntie B: Give me that la, since she doesn't want, I want. Give me 1kg of the big prawns too.
Auntie A twisted and looked at Auntie B.
Me: (Oops, too late liao, A. Good job, B! Discount 20 cent for u. 😁)
---
There're time u might feel undervalued at work and life, feel like u need to give in more for something.

Examine the situation, maybe u r really lousy 🤭, or maybe not. Nt always necessary to "give discount" or improve anything.

Go find / Wait for the right one that values u. Don't eagerly try to fit in nor under sell yourself k. No rush.

If u'd like to, can treat this as an love advice lol 😂 (which i think im nt qualified to give 🙈)

But really, just anything.

Hand-crafted with love by Jecelyn Yeen ©