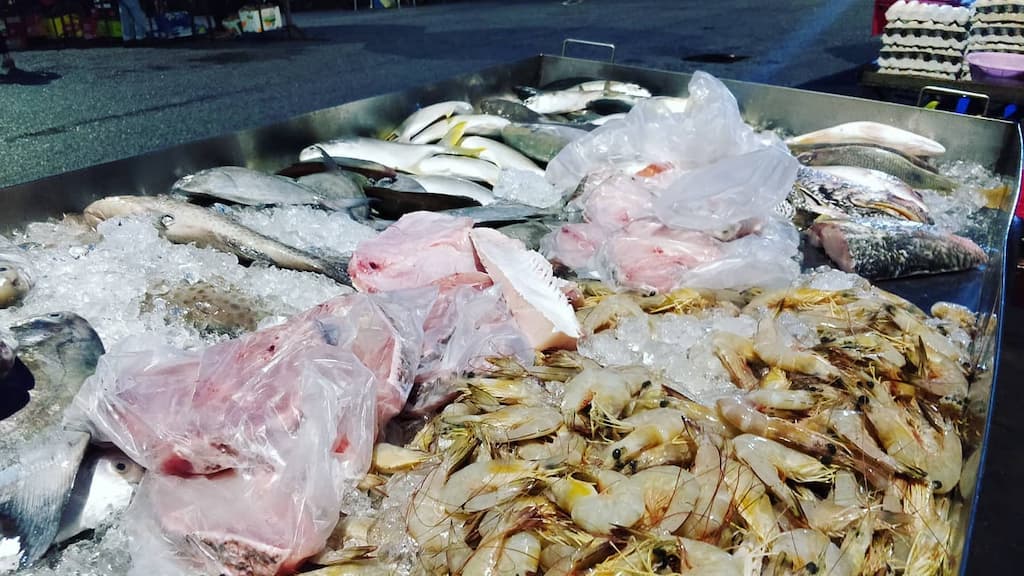 Last weekend was off, dad forecasted business tdy would be great, so he gets more fishes. However, it's RAINY DAY, sh**! 🌧️
Manage to almost sold out luckily, after dad pushed the sales harder and make calls to some regular customers (still sleeping 😴 or lazy to come out).
---
8.30 am, left a Chinese Pomfret #斗底鲳 and a Grouper #石斑, about RM 42 and RM 35 each (mid-upper range fish).
Me: Ok la, u take one, i take one, we go home eat la.
Dad: Cannot, expensive. Let's wait.
Me: 😑 (fine)
---
9 am, left only the Pomfret.
Me: Give me la.
Dad: (Think for a few seconds) Ok. Took and chop.
Me: 😁
Dad: (Split the fish into 2) U take half, I take half. Cheaper.
Me: 😑😑😑 Huh!? #酱都可以 #cheapskate!
---
Story aside, getting wet at rain and worrying about fish sales aren't fun.
Always be prepared at normal day (building good relationship with customers) make it easier to navigate business through bad weather. #survivalskill
---
I really think we should just reward each of us one fish today instead of half lol, celebrate little win ma. Well, clearly boss only think about profits!

#不需要一人一半 #一人一条感情也不会散的嘛

Hand-crafted with love by Jecelyn Yeen ©