Sharing my journey as a technical speaker, and some tips for people who plan to start doing technical presentations.
Started giving a public technical presentation in Nov 2014. It wasn't a great start. However, what mattered was that I've done that, and made the first move.
Delivered this talk on Women Developer Academy (WDA) graduation day. WDA is a program to equip women in tech with the skills and resources, and support their need to become tech presenters and speakers.
Here's the slides:
.
Both female engineers and tech speakers are still lagging in the industry. Let's #changetheratio together. 💪🏼
Representation matters. I recommend you to read Hui Jing's awesome post "Musings on speaking at conferences" on how does it feels, as a Southeast Asian female speaking in tech conferences.
.
The talk is recorded, will update again when the link becomes available.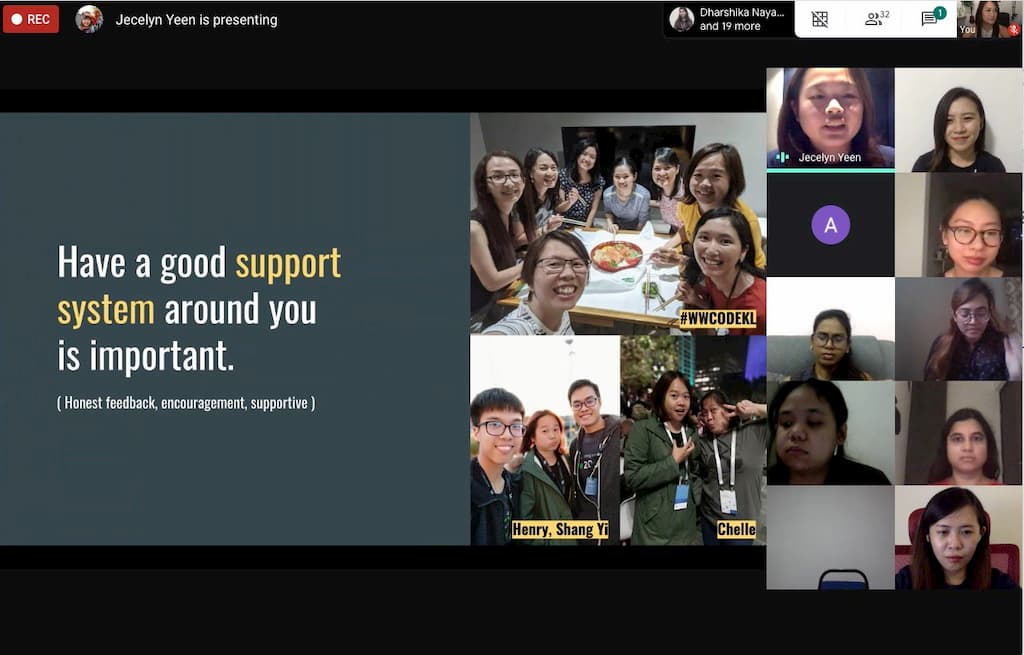 Hand-crafted with love by Jecelyn Yeen ©