Human languages has a long history in human evolution. Thousands of years or maybe more. Coding languages are much shorter than that. However, many of us probably could not live a day without coding languages nowadays.
The invention of coding languages is indeed important in human history. Here are the slides 👉🏼
.
It was a challenge for me to deliver the talk in less than 18 minutes (TEDx style) because a usual tech talk lasts between 30 to 60 minutes. I did quite a few rounds of practices beforehand, but was still nervous on stage, hah.
I like how I structured my slides - the flow and the explanation. However, I don't like the delivery that much, haha. 😆 It's painful to watch myself talking. This is one of my early days speaking, probably that won't change that much still. 😂
The transcript of the slides is available as well, get it at speakerdeck.com/jecfish/coding-the-powerful-language-transcript. If it's too painful to watch, just read it ok! 🤣
There is a video recording as well, during TEDxSunwayUniversity 2017. 📹
.
Here is a photo of me during the event.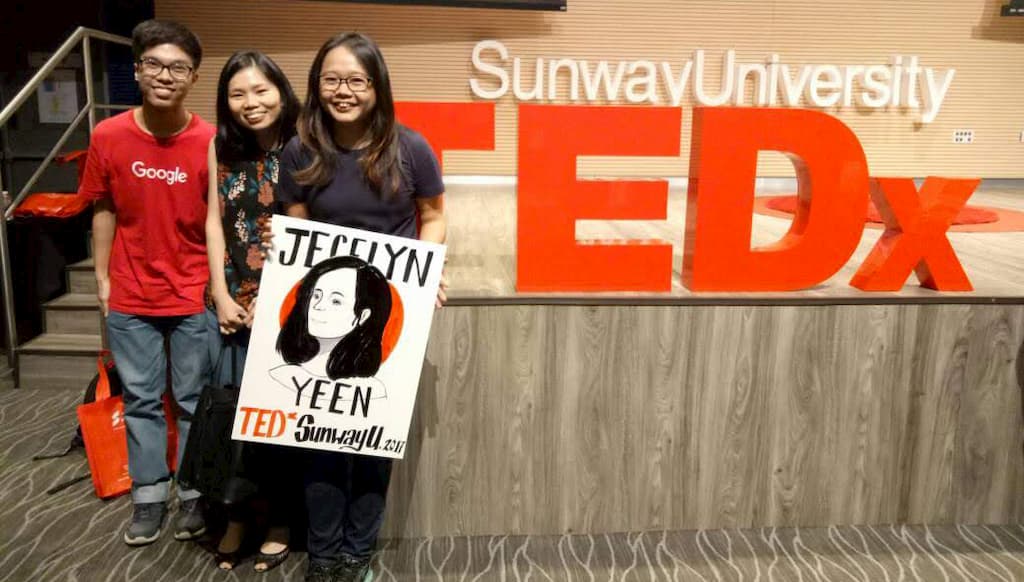 Hand-crafted with love by Jecelyn Yeen ©